If you're generally a fan of new gadgets in the tech world, you probably heard of Google's new router – the OnHub. The router is a brand new product that Google says will bring superb wireless connectivity to any home. So, to be fair, they never said it could handle business use. But since many small businesses and startups use consumer products (like routers) without any issues, we figured we'd see if the OnHub could handle some business level work.
No matter the size of a business, it needs a reliable router. Routers not only provide wireless access but they can help optimize other technology a business may use such as VoIP. There's been so much hype surrounding the OnHub router since Google announced it. It's conceivable that some may  consider not only purchasing Google's device for home use, but also for business use and perhaps for using with VoIP services.
So let's take a closer look:
OnHub's Specs
The OnHub is an 802.11ac router, supporting the latest wireless networking standard. It's dual-band, with both 2.4 a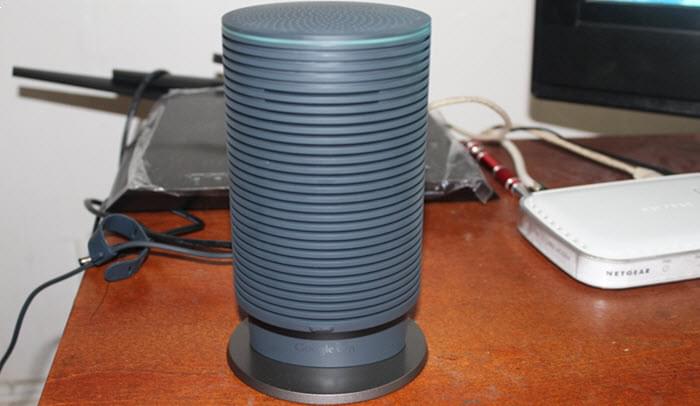 nd 5GHz radios. It has 13, internal high-performance antennas and supports Bluetooth as well as some smart home connection protocols including Weave and 802.15.4.
It's easy to set up, customers only have to plug in the device and connect it a broadband modem via an Ethernet cable (two cables ship with the router). After connecting, the OnHub app has to be downloaded for iOS or Android. The app walks users through a series of simple steps to configure the router.
Only Has a Single LAN Port
This may be the biggest deal breaker for the OnHub's use as a business router even for a small business. You can only connect one device to it via Ethernet.
Of course, you can also connect a switch to the OnHub's single port and then connect multiple devices to the switch. Switches can have anywhere from 4 to 24 LAN ports. The downside of that is that if you don't have a switch, you have to buy one in addition to the OnHub. The OnHub's price is $200 which makes it a little more expensive than other routers on the market that have very similar specs to the OnHub and most of which already have built-in four port switches.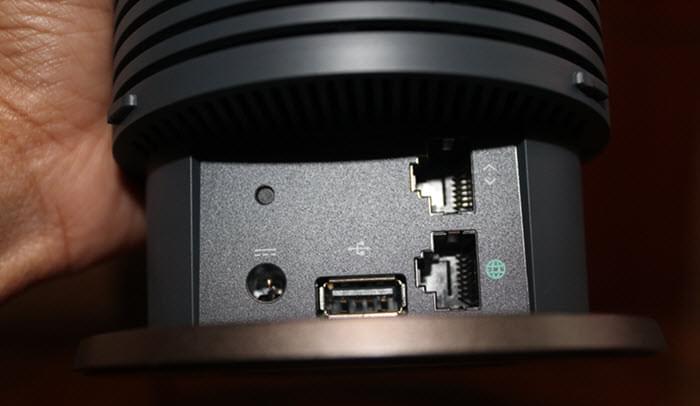 Lacks Robust QoS
Routers that handle VoIP traffic the best, usually have some type of QoS (Quality-of-Service) features. In a lot of routers, even ones for home, you can set maximum and minimum bandwidth threshold levels based on the speed of your Internet connection. This helps tailor, or "shape" bandwidth in a way that can improve VoIP performance. The OnHub does not have this capability.
Can't Prioritize Specific Data Traffic Types
VoIP-capable routers often have a traffic prioritization feature. You can tell the router which type of data traffic gets the highest level of bandwidth as that traffic passes through the network, such as VoIP, video or gaming traffic. The OnHub does not allow this.
What Google's router does instead, is let you tell it which device that are connected to the router should receive the highest priority bandwidth thus, receiving the faster connection. Prioritizing data traffic by device is a lot more limiting for optimizing VoIP than by data type.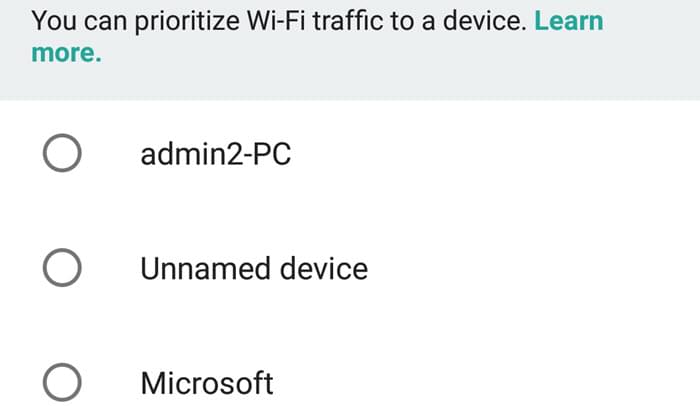 No Real Management Interface or Advanced Settings
Google's OnHub may be the most un-customizable router we've ever seen. You can do very basic management through the Android or iOS app such as change the network name and password, create some port forwarding rules, enable UPnP—but not much more than that.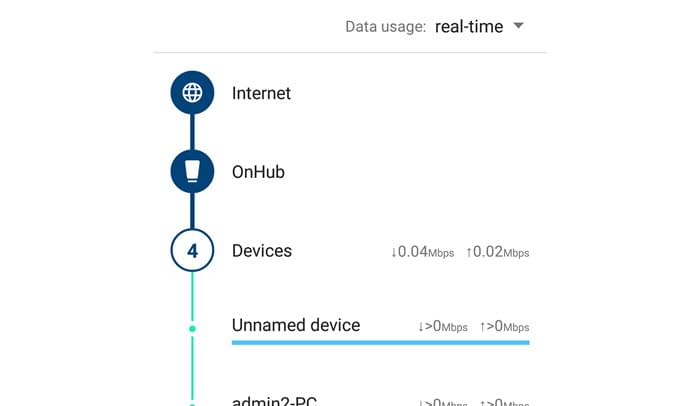 For business use, you really want a router with a meaty management interface with advanced settings that will allow for changing the wireless channel if needed, control the wireless transmit level, set up firewall rules and more. Remember, Google never said this thing was designed for business use. Now we know why. Hopefully you've read this before deciding what router to buy for your small business. Stay tuned for our guide on the best routers for VoIP.